Quick Start Guide to EZ-DigiSign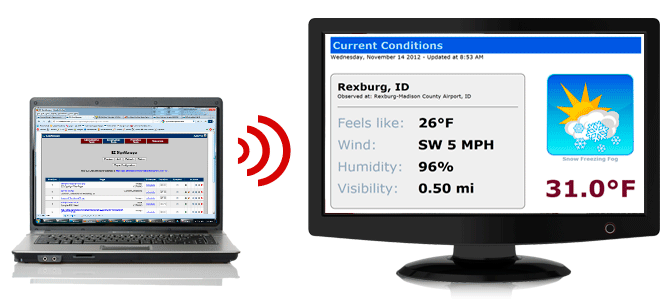 EZ-DigiSign makes digital signage easy! Our technology uses internet-bases signs so you can make changes from anywhere! EZ-DigiSign easily let's you add Images, Weather Forecasts, Road Conditions, News Feeds, and more!
How to Log In
1. To Log in, just go to ezdigisign.com and click Login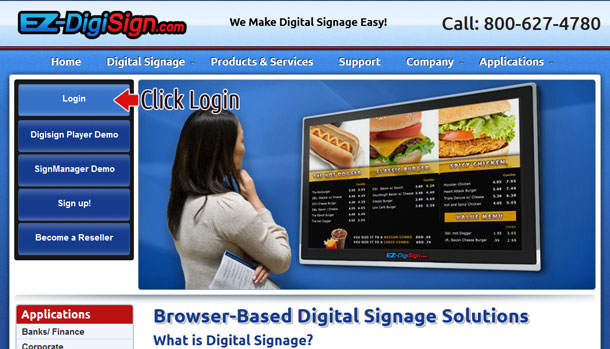 2. Type the User name and password, and then click Login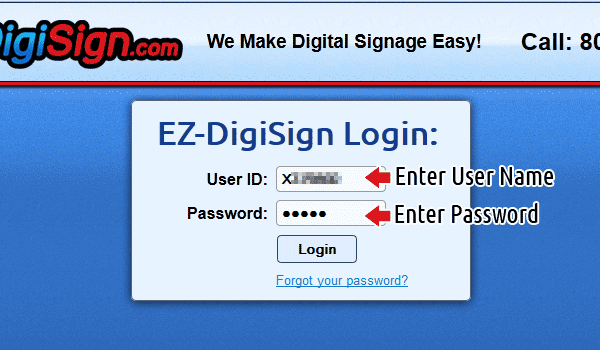 Adding Your First Sign

Once you log in, you'll see the Home Screen. Click on EZ-SignManager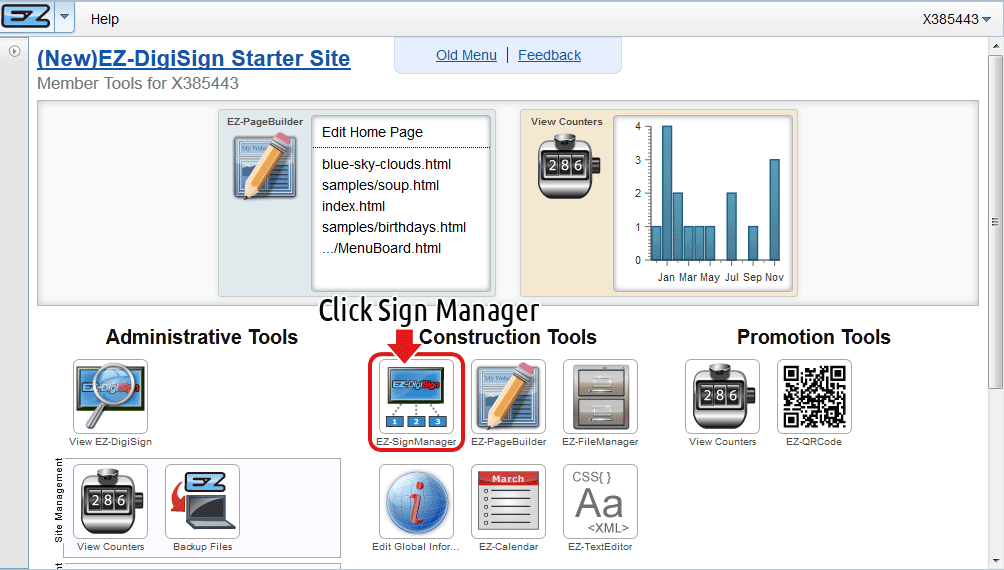 Let's Add A Weather Sign

1.On the first row click the
Add Icon.
(This will add a new sign after the first sign)

5 This will take you to the "Add Page" screen. Click the dropdown shown below.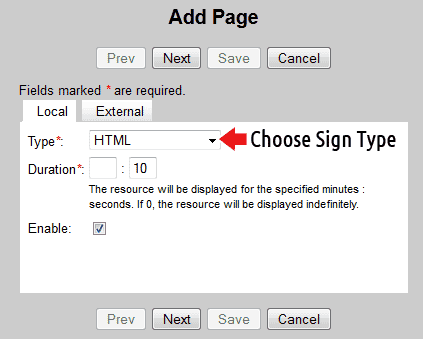 6. Choose CurrentConditions (this will add a Current Weather Conditions sign)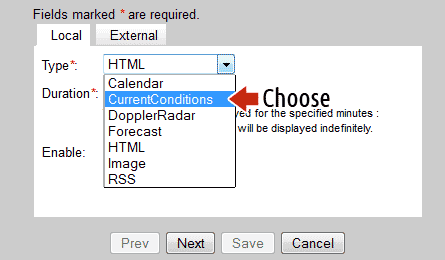 7. Click Next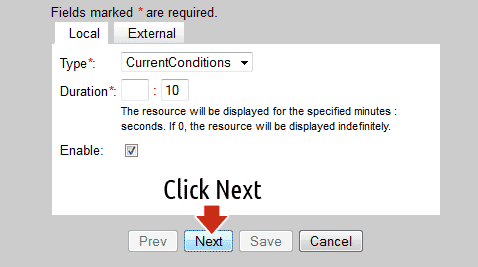 8. Type in your Zip Code

9. Push Save
You can also adjust options as shown in the image below....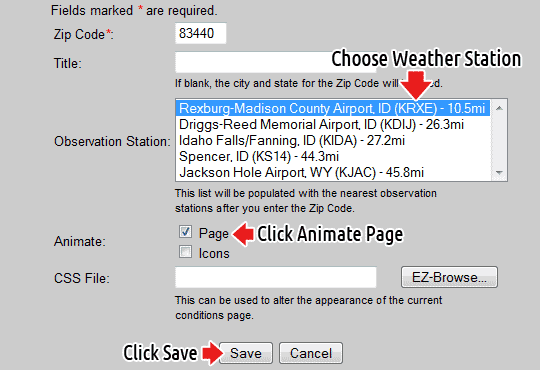 10. Your sign will appear beneath the first sign. Click the link (shown below) to preview your sign.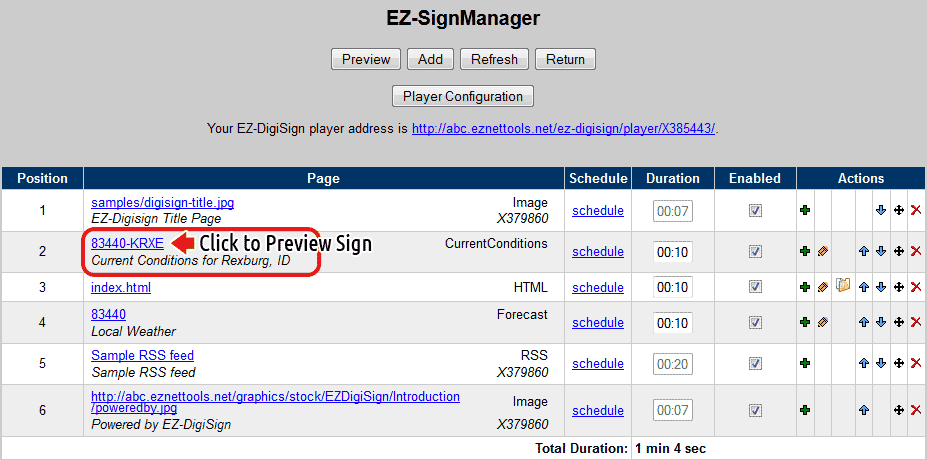 You sign should look something like this...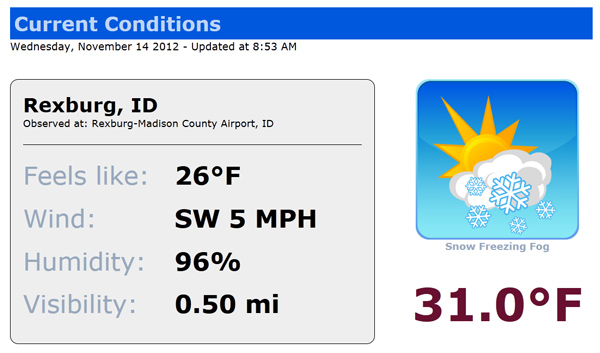 So that's how to add a current weather sign. You can also add other weather signs like Doppler Radar, and 5 day forecast.
The most common type of sign will be an image sign. Let's learn about that next....
Related Articles