Setup a Payment Gateway with EZ-NetTools


Sign Up

In order to accept credit cards you need to sign up with Authorize.Net.

Once you sign up with Authorize.Net, you will be provided an API Login ID and a Transaction Key. You will use these to setup your gateway with EZ-NetTools.

Setup

1.Go to Payment Options under the Construction Tools tab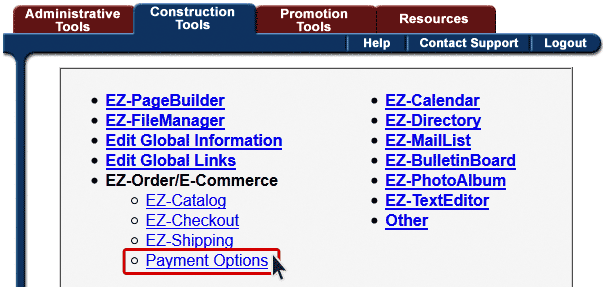 2. Check Credit Card and then press configure.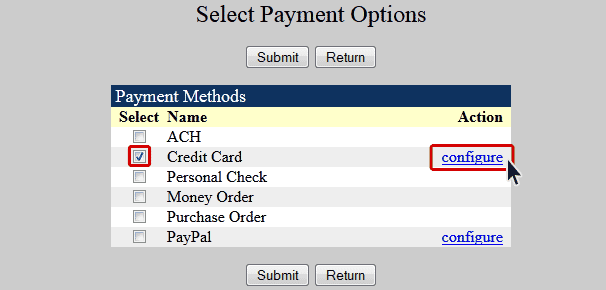 3. Select the credit cards you want to accept. Then click Authorize Net.
(Note: If Authorize Net is already selected, just click configure to enter ID and Transaction key.)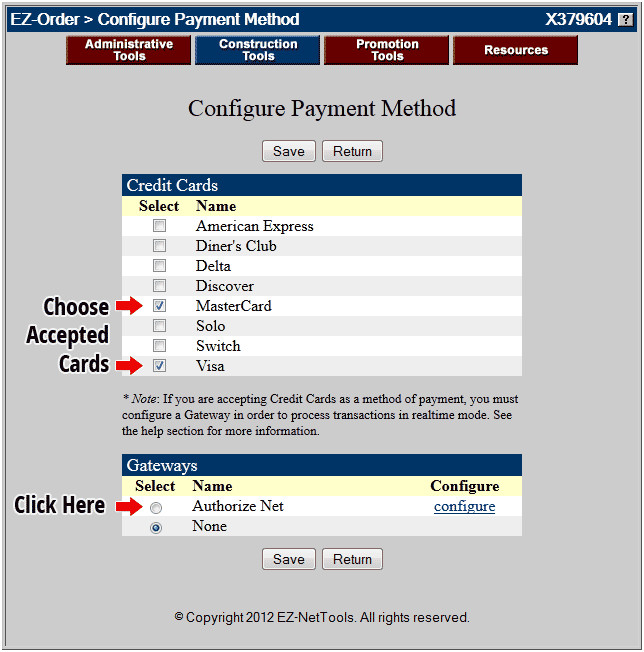 4. Type in the API Login ID, and Transaction key you received from Authorize.Net.
Then click Save.